In today's digital age, the length of your website content plays a crucial role in your Google ranking and overall search engine optimization strategy. Finding the optimal content length that strikes the right balance between user engagement and keyword density can significantly impact your online success.
Let's dive into the different platforms and explore the sweet spots of content length to ensure your website content is just right, capturing the attention of both search engines and users alike.
Key Takeaways:
Optimize your content length across platforms to enhance search engine visibility and user engagement.
On Twitter, keep tweets between 71-100 characters for maximum impact and higher engagement.
Shorter posts of around 40-80 characters on Facebook tend to generate higher engagement.
Craft captivating Instagram captions of around 138-150 characters to complement your visual content.
For blog posts, aim for a 7-minute read (around 1,600 words) to retain readers and optimize for SEO.
The Power of Brevity on Twitter
When it comes to content length on Twitter, brevity is the name of the game. With a character limit of 280, every word counts. Research suggests that tweets between 71-100 characters tend to receive the highest engagement rates. By crafting concise and impactful messages, brands can make the most of this limited space to captivate their audience and encourage interaction.
Twitter is a platform where creativity and succinctness go hand in hand. It's essential to convey your message effectively with the fewest words possible. This requires careful consideration of your content and a focus on delivering value in a concise manner. Whether it's a clever one-liner, an intriguing question, or a compelling call-to-action, the key is to be strategic and maximize the impact of each character.
As users scroll through their Twitter feeds, they are bombarded with a constant stream of information. To stand out and grab their attention, your content needs to be punchy, memorable, and easily digestible. By harnessing the power of brevity, brands can effectively engage their audience and make a lasting impression in a short amount of time.
| Tweet Length | Engagement Rate |
| --- | --- |
| 71-100 characters | High |
| Above 100 characters | Diminishing |
Table: Engagement Rates Based on Tweet Length
Short but Sweet Facebook Posts
When it comes to engaging your audience on Facebook, shorter posts are the way to go. Research suggests that posts with a length of around 40-80 characters tend to generate higher levels of engagement. The key is to capture attention and entice users to click through for more information.
One effective strategy for crafting shorter Facebook posts is to use intriguing questions. By posing a thought-provoking question in your post, you can pique curiosity and encourage users to explore further. This can lead to higher click-through rates and greater engagement with your content.
However, it's important to strike a balance between brevity and clarity. While keeping your posts concise, ensure that your message is still clear and easily understandable. Avoid being too vague or cryptic, as this can confuse users and discourage them from taking further action.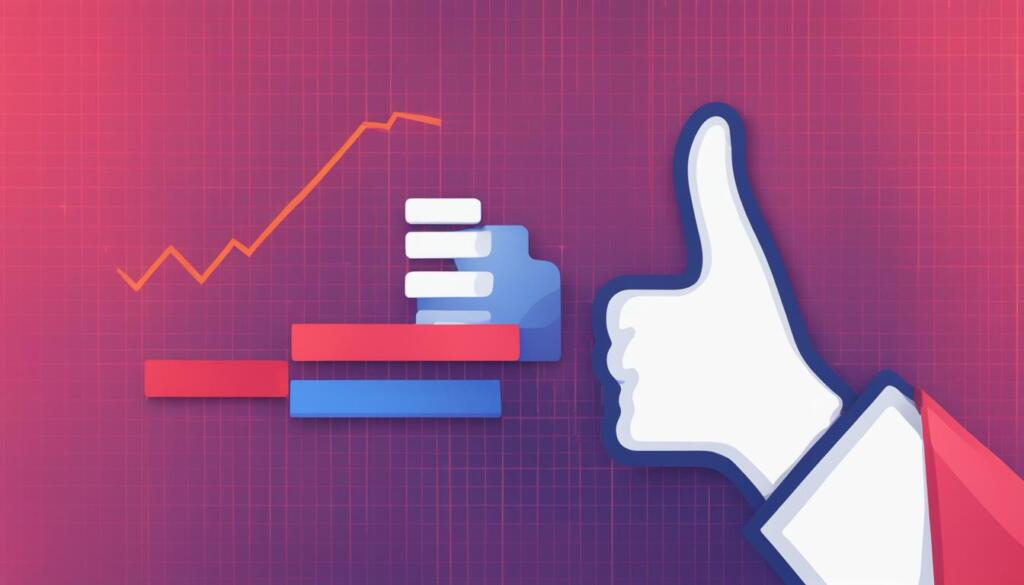 Table: Length vs. Engagement on Facebook
| Post Length | Engagement Level |
| --- | --- |
| Less than 40 characters | Low |
| 40-80 characters | High |
| Above 80 characters | Medium |
In summary, when it comes to Facebook posts, shorter is often sweeter. Keep your posts concise, use intriguing questions, and strive for clarity in your message. By following these guidelines, you can increase engagement and drive more traffic to your website or content.
The Power of Context in Instagram Captions
When it comes to Instagram, visuals take center stage. However, captions play a crucial role in providing context, evoking emotions, and telling captivating stories. While the ideal content length for Instagram captions depends on various factors, including audience preferences and the type of content being shared, it's important to strike a balance between brevity and elaboration.
Studies show that captions with around 138-150 characters tend to generate higher engagement. This length provides enough space to convey meaning and establish a connection with the audience without overwhelming them. However, longer captions can also be effective if they serve a purpose, such as sharing a personal experience, providing valuable insights, or sparking a conversation.
When crafting Instagram captions, it's important to keep in mind the visual content being shared. The caption should complement the image or video, adding depth and enhancing the overall storytelling experience. By utilizing captivating captions that add value to the visual content, brands and influencers can maximize engagement and create a more immersive experience for their audience.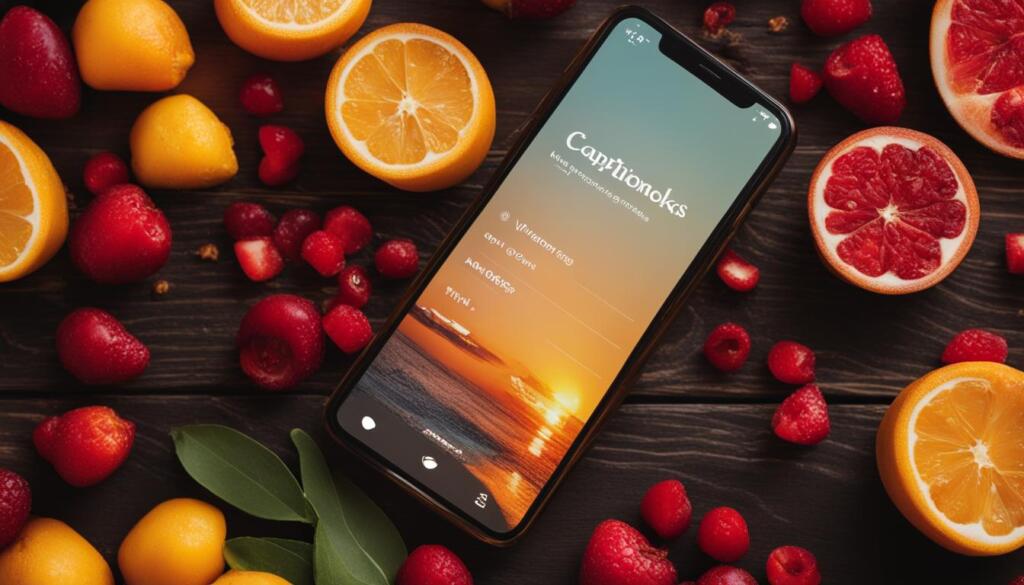 Depth and Value in Blog Posts
When it comes to blog posts, the ideal content length can vary depending on the topic and the audience. However, research suggests that longer-form content, typically around 1,600 words or a 7-minute read, tends to resonate well with readers while optimizing for search engine optimization (SEO). While content length is important, the true measure of success lies in delivering quality, valuable content that engages readers.
Long-form blog posts provide the opportunity to explore a topic in depth, allowing for thorough analysis and comprehensive coverage. This can be particularly beneficial for complex or niche subjects, where readers are seeking detailed information and insights. By offering valuable and in-depth content, you can establish yourself as an authority in your field and build trust with your audience.
However, it's important to note that value should always be prioritized over length. While a longer blog post may provide more opportunities to include keywords and improve SEO, it's essential to ensure that the content provides real value to the reader. Focus on addressing their pain points, answering their questions, and providing actionable takeaways. By doing so, you can create blog posts that not only rank well on search engines but also resonate with your audience and encourage them to share your content.
The Power of Long-Form Content
Long-form content allows for comprehensive coverage of a topic, providing readers with valuable insights and in-depth information. By delving deep into a subject, you can establish yourself as an authority and build trust with your audience. Additionally, longer blog posts tend to perform well in search engine rankings, attracting organic traffic and increasing your website's visibility.
Creating Engaging Long-Form Content
When creating long-form blog posts, it's important to consider the structure and readability. Break up the content into sections with descriptive subheadings, making it easier for readers to navigate and find the information they need. Incorporate visuals, such as images or infographics, to enhance the reader's experience and illustrate key points. Additionally, include relevant statistics, expert quotes, and examples to support your arguments and make the content more engaging.
Clear and Direct Email Marketing
In the world of email marketing, where attention spans are short and inboxes are overflowing, it's essential to deliver concise and compelling messages that get straight to the point. The content length of your emails plays a crucial role in capturing the reader's attention and driving engagement. In this section, we will explore the importance of clarity and brevity in email marketing campaigns.
When crafting your email content, remember that clarity is key. Start with a clear and concise subject line that immediately communicates the purpose and value of your email. Avoid using vague or generic subject lines that may cause your email to go unnoticed. Instead, be specific and compelling, enticing recipients to open and read your message.
Within the body of your email, keep your message focused and to the point. Avoid lengthy paragraphs and opt for short, digestible chunks of information. Use bullet points or numbered lists to break up the text and make it easier to scan. By providing clear and organized content, you make it effortless for readers to understand your message and take the desired action.
In addition to clarity, your email content must be compelling to drive engagement. Use persuasive language to create a sense of urgency or excitement. Incorporate strong calls-to-action that encourage recipients to click, respond, or make a purchase. Remember to keep your audience in mind and deliver content that is relevant and valuable to them. By understanding their needs and desires, you can create email campaigns that resonate and drive results.
By adopting a clear and direct approach to email marketing, you can maximize the impact of your campaigns and achieve your desired outcomes. Whether you're sending newsletters, promotional offers, or transactional emails, prioritize content length, clarity, and compelling messaging to engage your audience effectively. In the next section, we will summarize the key insights and draw conclusions from our exploration of content length across different platforms.
Conclusion
When it comes to content length, there is no one-size-fits-all solution. Different platforms have their own ideal content length for maximum user engagement and SEO optimization. However, regardless of the platform, quality always triumphs over quantity.
Understanding your audience and their search intent is crucial in delivering valuable content that resonates with them. Whether you have limited characters on Twitter or more room for in-depth content on a blog, the key is to provide value and meet the needs of your target audience.
Keep in mind that user engagement should be your ultimate goal. By crafting clear and concise content that speaks directly to your audience, you can increase engagement and conversions. Clarity is essential, both in email marketing and across social media platforms.
So, while there is no magic formula for the perfect content length, remember to focus on quality, understand your audience's search intent, and prioritize user engagement. By striking the right balance, you can create content that not only ranks well in search engines but also resonates with your audience and drives meaningful interactions.
FAQ
What is the ideal content length for tweets on Twitter?
Studies show that tweets between 71-100 characters tend to receive higher engagement.
How long should Facebook posts be for maximum engagement?
Shorter posts of around 40-80 characters tend to generate higher engagement on Facebook.
What is the ideal content length for Instagram captions?
Captions around 138-150 characters are ideal on Instagram, but longer ones can work if they tell a captivating story or provide value.
How long should blog posts be for SEO optimization?
While the ideal blog length varies, a 7-minute read (around 1,600 words) seems to retain readers while optimizing for SEO.
How long should emails be for effective marketing?
Concise and clear emails with compelling calls-to-action tend to be more effective than long-winded ones in email marketing.
What are the key factors to consider in content length?
Quality trumps quantity, clarity is crucial, and understanding your audience and their search intent is key.